Vector Coffee Badges
I'm always excited to share new freebies with others, and this week I have a good one. Provided exclusively by Vector Portal, these free vector Coffee Badges are free to download and use in your projects. There are 9 in total, and they look great. You could modify these for just about anything, they aren't useful just for coffee related projects. Easily adaptable, they'll add a touch of quality and craftsmanship to any design. Take a look at the preview of these vector coffee badges, shown below.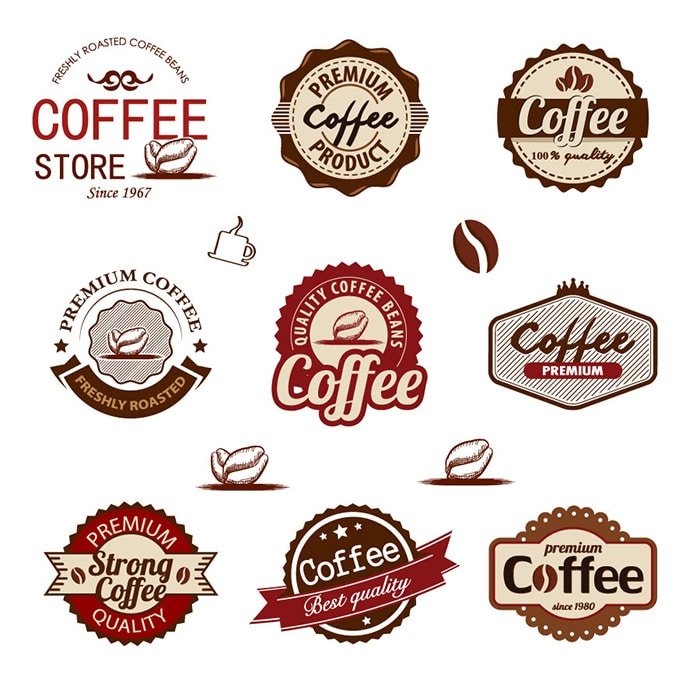 These vector coffee badges are available in .ai and .eps formats, so you can bring them into Adobe Illustrator and make any changes quickly. There are a variety of different styles, so they are useful in a number of different types of projects. Some are more typographical in nature, while some are more graphic.
You can download these badges and use them in your projects. They are free to use and modify however you wish. It would really be helpful if you would share this post and help spread the word, s others can use them, too.Since they are vector badges, they will scale to any size. They'll be crisp and professional looking for any project, whether you're using them for print or on the web. Just remember to export them to the right file format for what you're using them for.
Which of these free coffee badges is your favorite? My favorite is the one in the center, with the bold script text. It really stands out, but has a vintage style that looks great. I also like the one in the middle left, with the diagonal lines. It looks great and matches the illustration style of the coffee bean graphic. Click the link below, enter your email address, and they'll arrive in your inbox shortly.
Similar Posts: