Quality Free Fonts
My goal when I started this post series was to share a single font every week that you'd love and want to use in your projects. However, this week is going to be a little different, because this font foundry has created such an awesome collection of typefaces of different styles, that I can't recommend just one. They all knock it out of the park for different reasons. If you've already heard of the Lost Type Co-Op, then you know what I am talking about. Everything they make is golden, and you can see that in the previews of their free fonts, shown below.
Pigeon
Wisdom Script
Duke
Mensch
Homestead
Franchise
Carton
Lavanderia
Arvil Sans
Cubano
Blanch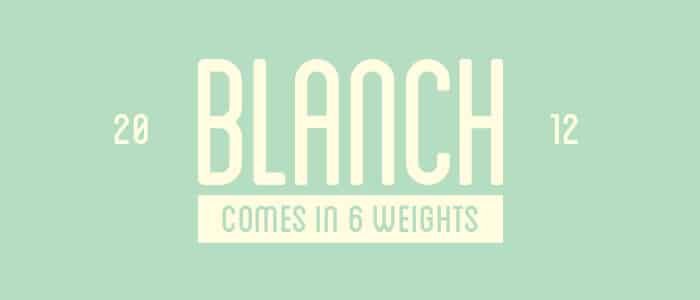 Bemio
Sullivan
Abraham Lincoln
Geared
Edmond Sans
Maven Pro
Mission Script
Venera
Mission Gothic
Cylburn
Fairview
Klinic Slab
That Isn't All…
The list I provided above are just my personal favorites. There are many more typefaces available on their site, so be sure to go and check them out. You might like one that I didn't list.
Free For Personal Use: Reasonably Priced Commercially
The Lost Type Co-Op provides free fonts for personal projects, which is great for students. You can get amazing fonts for free, so you can hone your skills without having to shell out money you don't have. However, for a commercial license, they don't make you pay through the nose. For example, Klinic Slab, with 4 weights, is only $45. If you go to some of the bigger font companies, one weight is $25, so $45 for 4 is super-reasonable. If you end up making money of a project based on their typefaces, you should definitely pay for the commercial license, because the Lost Type Co-Op is reasonable. That's another reason I love them so much; they aren't trying to rob you blind, and they provide great quality.
Another reason the free-for-personal-use model works so well is because you can try it out for free, to see if it will work for your project. I am much more likely to buy a typeface if I am able to try it out first and look at the placement in use. It's just up to us to be honest and actually pay for it if we use it in a commercial project.
Conclusion: Lost Type Co-Op Rocks!
If you are looking for great free fonts for your projects, or a quality typeface at a great price for your commercial design work, then the Lost Type Co-Op is the go-to site for any typeface you'll ever need. From Pigeon, to Carton or Klinic Slab, they have a ton of amazing, carefully crafted typefaces. Pick up free fonts for your projects today!
Similar Posts: