Erik Spiekermann
Erik Spiekermann is one of the most renowned German designer and typographer. A student of art history, he has many fonts, awards and achievements to his name. Currently, he works as a professor at the University of Arts Bremen.
Education
Erik completed his degree in art history at the Berlin Free University. An entrepreneur from his early years, he funded his studies (and life) through a printing press run from his house's basement.
Career
After completing his degree, Spiekermann went to London where he started working as a freelance graphic designer. He continued working in this profile for more than 7 years.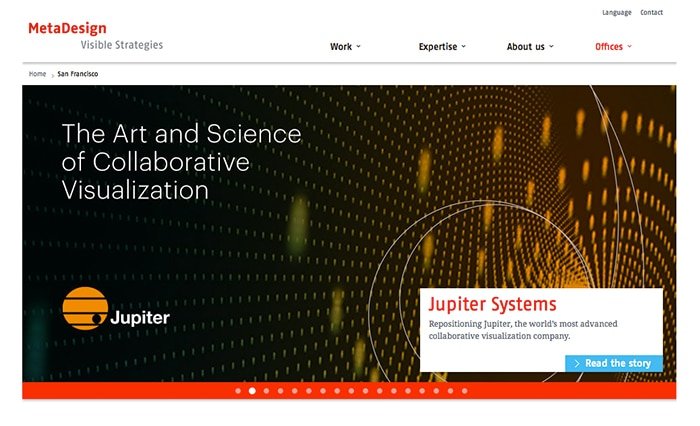 MetaDesign – After gaining sufficient experience, he returned to his hometown in 1979 and found MetaDesign. The firm was formed in partnership with two other like-minded professionals. The company merged neat and easy to comprehend information design with sophisticated corporate design for some of the largest brands like Volkswagen, Audi, Dusseldorf Airport, BVG, and Heidelberg Printing.
FontShop – By the end of the 90s Erik and his wife Joan found their own venture, FontShop. The company became the pioneer in mail order distribution for digital fonts. They soon established FontShop International which is now the publisher of the FontFont series of typefaces.
Spiekermann continued to be part of MetaDesign until 2001, when he parted ways with his partners and established United Designers Networks. UDN has branches in London, Berlin and San Francisco. It was renamed as Spiekermann Partners in 2007 and is currently called Edenspiekermann.
Portfolio/Work
Meta FF
FF Info
His Acclaimed Book: Stop Stealing Sheep & Find Out How Type Works
Red Bull Music Academy
City Of Amsterdam (Huge Identity Project
Awards & Achievements
Spiekermann received an Honorary Doctorship in 2006 from the Art Center College of Design, Pasadena for his contributions to the world of design. He and Christian Schwartz designed the series of typefaces for the German railway, Deutsche Bahn, which won the highest German award for design – the German Federal Design Prize. He is also the first designer to enter the European Design Awards Hall of Fame.
Erik Spiekermann is also the co-author of "Stop Stealing Sheep & Find Out How Type Works." Among other corporate identities, he also worked for redesigning a number of publications including Reason and The Economist. Gerrit Noordzij Prize and German Design Prize's Lifetime Achievement Award are some of the other awards won by the legendary designer.
All these achievements make Spiekermann one of the most coveted graphic designers on both sides of the Atlantic. Currently, he works as a professor at Bremen's University of Arts.
Similar Posts: