Apps for Graphic Designers
I don't know about you, but I am a one man show when it comes to my design business. It has been essential for me to become a master of efficiency and productivity. That's why I am always on the lookout for apps or services that will help me to save a lot of time. We all know that time is money. The less time I send doing redundant tasks, the more time I'll have for working on paying client work. That's why I decided to compile a list of apps that I use to save me time. I put together a list of apps for graphic designers to increase productivity.
FX Photo Studio is a great app for editing images and adding gorgeous effects. There are tons of filters available. The app itself is fairly intuitive to use.
A vector illustration app on the iPhone and iPad? This is awesome, because now you can create vector illustrations on the go. If you're going on a trip, or you need to pass the time waiting in line somewhere, now you have a virtual sketchbook in your pocket!
Create a color palette from any photo with this fantastic app. Take a snapshot and this app selects 5 areas of color from the image and generates a color palette for you. How cool is that?
One of the best things I like about Behance and Adobe working together is the fact that you can sync your work from your apps to places like Behance. Show your Work in Progress, get feedback from colleagues, and do it all with your mobile device.
This has to be one of the best sketching, drawing, and painting apps for mobile devices. I've been using this app for a while, and you can create some pretty amazing stuff. It's quick, intuitive and fun to use.
If you have a touchscreen device, like a tablet or smartphone, Photoshop Touch is a great way to edit images with your fingers.
I use this all the time. The buzz about it has died down, but it will help you keep track of everything. Save articles and notes for later, and keep everything very organized. When you have a minute, whip out your phone and catch up on some reading or news.
Created and curated by ColourLovers, this app showcases all of their color palettes. Having an entire library of color palettes at your fingertips is essential.
This app is a dream for designers who want to generate a Pantone color scheme on their mobile device. Like Kuler, you can generate color palettes from photos. You can also share them with your design apps, like Photoshop & Illustrator.
This app starts out as free, but you can upgrade for more features. You can generate a color palette from anything, which is super handy.
Take a picture of something with your phone or tablet, and this app will attempt to identify it. It's great for when you just can't put your finger on a typeface.
Dropbox Pro gives you an incredible 1TB of storage space for $100 per year. I put all of my important docs there. Wherever I can log in with an internet connection, I can access my files.
The only to do list app that I'll use. I've tried others, and they all stink. Wunderlist is easy, streamlined, organized and makes you want to keep up with things.
I own many different websites. I always like to pop in and check out my list of subscribers. This app allows me to look at the different lists I have, view click rates for email campaigns, and more.
I refuse to pay for a subscription to Word or Excel for my iPad. However, I want the ability to write articles and outline ideas on the go. How do I do that? I use Google Docs. Everything is stored on Google's storage, keeping plenty of space for other apps I have. Also, it's free.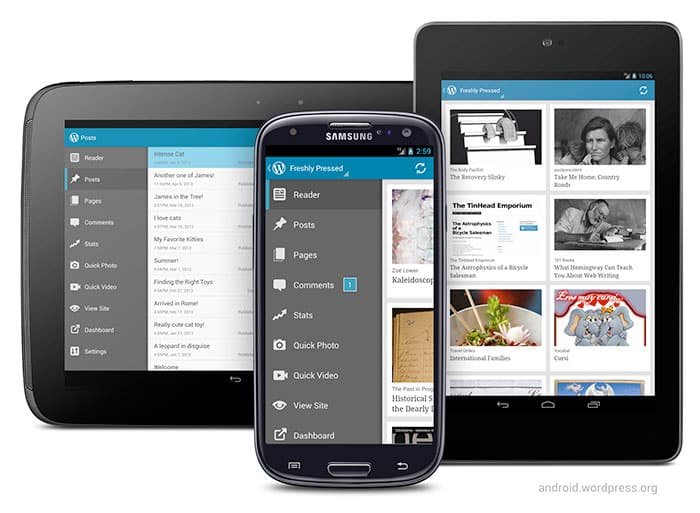 While I am out and about, I like to see how my site are doing traffic-wise. I may also want to reply to comments. With the WordPress mobile app, I can go in and look at each site's stats, view comments, and keep track of my sites throughout the day.
I hate that Apple did away with the RSS capability in Mail. I used to be able to read email and the latest posts of my favorite blog, all in one place. Byline takes my Feedly collection and updates it regularly, letting me read industry articles in one place.
Similar Posts: